Yuga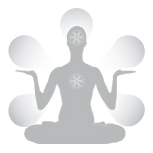 Yugalab is a line of products that come from Yuga synergy. In Hindu religion the evolution of life is divided into four ages or Yugas (or period of time was the world). Sanskrit Astrology divides time into 4 periods, the 4 cycles are said to repeat like the seasons, waxing and waning within a greater time-cycle of the creation and destruction of the universe.
Satya (golden age) is the Yuga of Truth, represented by the condition in which the human race is close to the ideal of the purest truth and full development of its potential, it is often associated with the golden age. At this stage, great importance to the knowledge and meditation. It is a time of abundance and satisfaction. The people during this Yuga, believe in goodness as the sublime virtues. Mind and body are in perfect balance.
Treta (silver age) is the period during which the human being is able to understand the secret hiding in things, putting in correlation the existence and all creation; is an age of maturity and sapience.
Dwapara (bronze age), is the phase of the crisis, in which you have to choose between being overwhelmed or come out stronger. Every crisis brings an opportunity for growth, so it is necessary to grasp its potential, otherwise there will be a decline.
After this comes the Kali Yuga (iron age), an phase of materialism, when the human being is taken from his thousand tasks, and is likely to become stressed and lose his humanity. At this stage the man needs to regain time and energy to keep from being overwhelmed by the work and materialism.
---
Yugalab est une ligne de produits issue de la synergie Yuga. Dans la religion hindoue l'évolution de la vie est divisée en quatre périodes, quatre saisons, appelées Yuga (ère ou période de temps dans le monde). L'astrologie sanscrite divise le temps en 4 périodes, les 4 cyclesqui sont dits se répéter comme les saisons, croissance et décroissance au sein du cycle infini de la création et la destruction de l'univers.
Satya (âge d'or) est le Yuga de la Vérité, c'est le stade où l'être humaine est proche de l'idéal, de la vérité la plus pure et complète, développement maximum de son potentiel. Cette phase est celle de la connaissance, de la sagesse et la méditation. C'est un temps d'abondance et de satisfaction. Les personnes dans cette phase Yuga, ne croient qu'en la bonne étoile, aux vertus sublimes. L'esprit et le corps sont en parfaite harmonie.
Treta (âge d'argent) est la période au cours de laquelle l'être humain peut comprendre le magnétisme de la situation et se mettre en corrélation étroite avec l'existence de toute la création. Toutefois, cette phase est marquée par un déclin.
Dwapara (âge du bronze), est la phase de la crise, dans laquelle vous devez choisir entre être submergé ou sortir plus fort. Chaque crise apporte une opportunité de croissance, il est nécessaire de saisir son potentiel, sinon il y aura une baisse.
Après cela vient le Kali Yuga (âge du fer), une phase de matérialisme, où l'être humain est attiré par ses mille tâches, et est susceptible de devenir stressé et perdre son humanité. à ce stade, l'homme a besoin de retrouver du temps et de l'énergie pour éviter d'être débordé par le travail et le matérialisme.